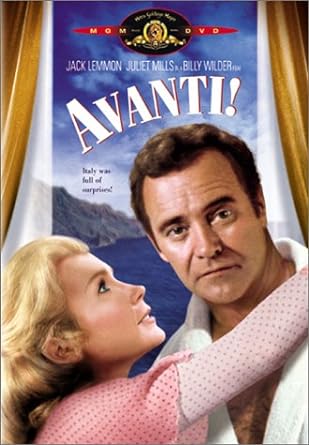 Avanti!
DVD
Format: Pre-Owned DVD
Based on the play by Samuel Taylor, this comedy finds Wendell Armbruster Jr. (Jack Lemmon) journeying to the Italian island of Ischia to claim the body of his millionaire father, who died while on vacation there. As the dutiful son uncovers more about his dad's death, revelations are made, leading to Wendell's involvement with British beauty Pamela Piggott (Juliet Mills). Their budding romance, however, is hindered by a number of odd events that sorely test it.
DVDs & Blu-ray include disc, cover art, and case. Bonus downloadable or promotional content may have already been redeemed. Promotional items (3-D glasses, figurines, t-shirts, posters, jewelry, books or other non-media items) may not be included. Cleaning and repair was done as required.

---
We Also Recommend