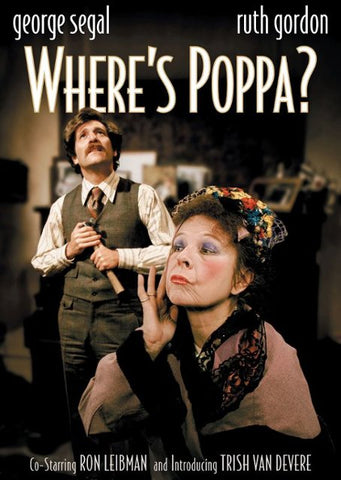 Where's Poppa?
DVD
Release Date: 1970
Format: Pre-Owned DVD
New York lawyer Gordon (George Segal) has no personal life. Instead, his time outside work is spent looking after his senile, demanding mother (Ruth Gordon), who sabotages his potential relationships. Finally, he meets a woman unafraid of her, nurse Louise Callan (Trish Van Devere). For them to get married, Gordon's mother must go. But when his brother refuses to help, Gordon must find a way to dispose of the old woman, whether that means finding a nursing home or taking more extreme measures.
DVDs & Blu-ray include disc, cover art, and case. Bonus downloadable or promotional content may have already been redeemed. Promotional items (3-D glasses, figurines, t-shirts, posters, jewelry, books or other non-media items) may not be included. Cleaning and repair was done as required.
---
We Also Recommend