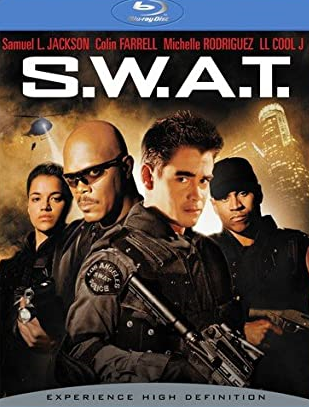 S.W.A.T.
Blu-Ray
Release Date: 2006
Format: Pre-Owned Blu-Ray
Hondo Harrelson (Samuel L. Jackson) recruits Jim Street (Colin Farrell) to join an elite unit of the Los Angeles Police Department. Together they seek out more members, including tough Deke Kay (LL Cool J) and single mom Chris Sanchez (Michelle Rodriguez). The team's first big assignment is to escort crime boss Alex Montel (Olivier Martinez) to prison. It seems routine, but when Montel offers a huge reward to anyone who can break him free, criminals of various stripes step up for the prize.
DVDs & Blu-ray include disc, cover art, and case. Bonus downloadable or promotional content may have already been redeemed. Promotional items (3-D glasses, figurines, t-shirts, posters, jewelry, books or other non-media items) may not be included. Cleaning and repair was done as required.
---
We Also Recommend