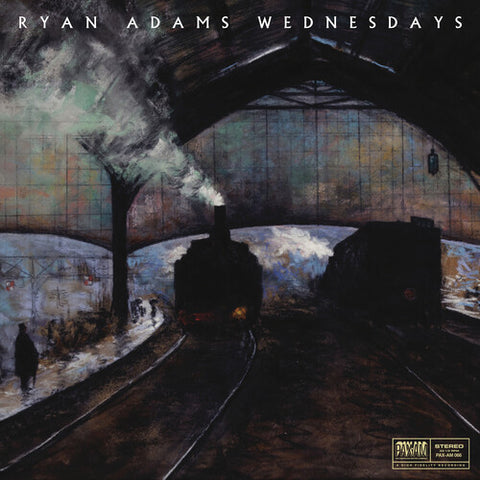 Ryan Adams
Wednesdays (With Bonus 7")
Release Date: 05/14/2021
Format: LP
Label: Pax Americana
Release type: Vinyl LP Pressing with Bonus 7"

Ryan Adams' first album in three years, Wednesdays, is purely raw, vulnerable, and honest. The music takes you on a deep dive exploring the complex heart of Ryan Adams, through a journey of love, pain, and heartbreak. The album so effortlessly creates an immediate connection with anyone who has ever experienced love lost - the type of love that haunts you in quiet places of your mind. While the lyrics walk you through the vast emotional layers of grief, they also remind you of the rich memories of a love that will forever remain a part of you.

1 I'm Sorry and I Love You
2 Who Is Going to Love Me Now, If Not You
3 When You Cross Over
4 Walk in the Dark
5 Poison & Pain
6 Wednesdays
7 Birmingham
8 So, Anyways
9 Mamma
10 Lost in Time
11 Dreaming You Backwards

---
We Also Recommend