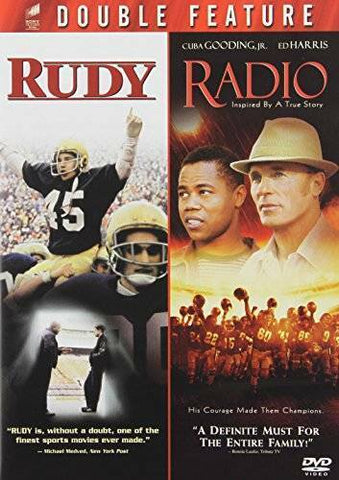 Rudy / Radio
DVD
Format: Pre-Owned DVD
Radio - The story of a high school coach and the developmentally challenged man who he took under his wing.
Rudy -  Rudy has always been told that he was too small to play college football. But he is determined to overcome the odds and fulfill his dream of playing for Notre Dame.
DVDs & Blu-ray include disc, cover art, and case. Bonus downloadable or promotional content may have already been redeemed. Promotional items (3-D glasses, figurines, t-shirts, posters, jewelry, books or other non-media items) may not be included. Cleaning and repair was done as required.
---
We Also Recommend