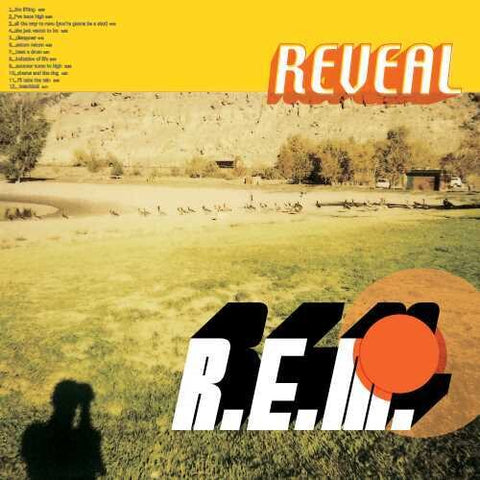 R.E.M.
Reveal
Release Date: 09/08/2023
Format: LP
Label: Craft Recordings
Release type: Reissued 180 Gram Vinyl LP Pressing
Released in 2001, Reveal was co-produced with long-time collaborator Patrick McCarthy. The album sees R.E.M. experiment with synthesized sound, but also make "a conscious return to their classic sound" (Allmusic). The record features hits "Imitation of Life" and "All the Way to Reno (You're Gonna Be a Star). This edition is pressed on 180-gram vinyl with a printed insert.
The Lifting
I've Been High
All the Way to Reno (You're Gonna Be a Star)
She Just Wants to Be
Disappear
Saturn Return
Beat a Drum
Imitation of Life
Summer Turns to High
Chorus and the Ring
I'll Take the Rain
Beachball
---
We Also Recommend