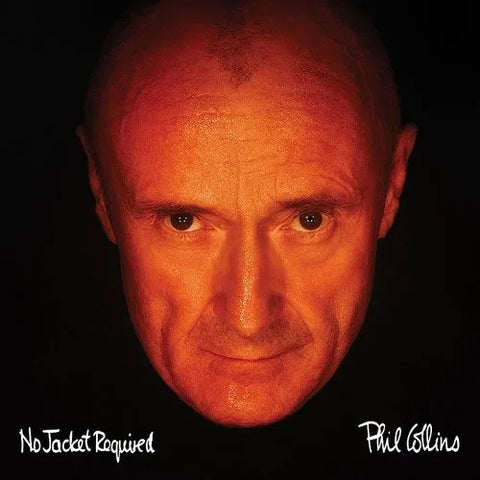 Phil Collins
No Jacket Required (Remaster)
Release Date: 07/07/2023
Format: LP
Label: Atlantic
Release type: Vinyl LP Pressing.
No Jacket Required (180 Gram Vinyl) Phil Collins - Originally released in 1985, Collins' third album No Jacket Required topped the charts in the UK, US, and numerous other countries all over the world on a journey that would result in three Grammy® Awards (for Best Album, Best Pop Vocal Performance, Male, and Producer of the Year for Collins and co-producer Hugh Padgham) and over 20 million sales. Mixing Collins' trademark emotional ballads alongside strong funk and R&B influences, the album's hit singles - "Sussudio," "One More Night," "Don't Lose My Number," and "Take Me Home" - would also become staples of his live set in the years that followed. Available as a 180-gram heavyweight audiophile vinyl format which features the remastered album as a standalone product. Remastered by Nick Davis, who earned a Grammy nomination for Best Surround Sound album for his work on the Genesis '1970-1975' box set. All tracks are (2016 Remastered).

Sussudio (2016 Remastered)
Only You Know and I Know (2016 Remastered)
Long Long Way to Go (2016 Remastered)
I Don't Wanna Know (2016 Remastered)
One More Night (2016 Remastered)
Don't Lose My Number (2016 Remastered)
Who Said I Would (2016 Remastered)
Doesn't Anybody Stay Together Anymore (2016 Remastered)
Inside Out (2016 Remastered)
Take Me Home (2016 Remastered)
---
We Also Recommend