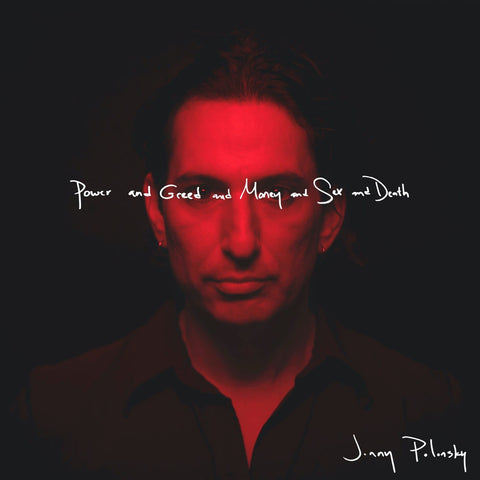 Johnny Polonsky
Power and Greed and Money and Sex & Death
Release Date: 02/05/2021
Format: LP
Label: Ghostworks Recordings
Release type: Vinyl LP Pressing with Poster
Track 4 ("Summer Soldiers") features Jane Wiedlin of the Go-Gos on vocals and background vocals. Track 7 ("Know My Name") features Hong Wang of Kung Fu Panda on erhu, a Chinese stringed instrument. 

Gorgeous full color artwork, lots of amazing photos, and a 16.5"x23" full color poster insert. 

"He is amazing. He was born to be a rock star and has the songs to back it up" – Black Francis (Pixies). 

"Baby, you're a real motherfucker. And I mean that in the best sense of the word" – Neil Diamond
Electric Tears

In Between Worlds

Imitation Life

Summer Soldiers (feat. Jane Wiedlin)

Under Your Spell

Completely Surrounded by Love

Know My Name

Where the Sunset Sets
---
We Also Recommend