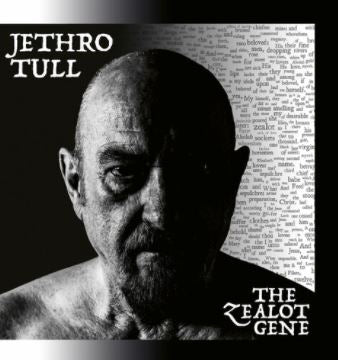 Jethro Tull
The Zealot Gene (180 Gram)
Release Date: 01/28/2022

Format: 2 X LP,  CD
Label: Inside Out U.S.
Release type: 180 Gram Double Black Vinyl LP Pressing with CD
The Zealot Gene is the new studio album from progressive rock legends Jethro Tull. The Zealot Gene is the band's first new studio album in nearly 20 years. With more than 30 albums to their credit and sales totaling more than 50 million, Jethro Tull are one of the most successful rock bands of all time with a catalog that contains classics that still resonate today. Led by Ian Anderson, Tull still continue to tour throughout the world, entertaining audiences of all ages.

Mrs Tibbets
Jacob's Tales
Mine Is the Mountain
The Zealot Gene
Shoshana Sleeping
Sad City Sisters
Barren Beth, Wild Desert John
The Betrayal of Joshua Kynde
Where Did Saturday Go?
Three Loves, Three
In Brief Visitation
The Fisherman of Ephesus
---
We Also Recommend