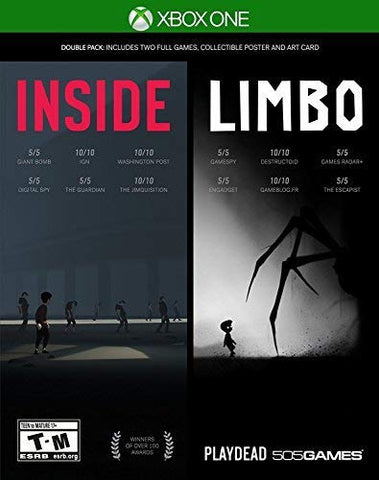 Inside / Limbo
Xbox One
Inside
Inside is the second title from PlayDead, creators of the breakthrough game Limbo. Hunted and alone, a boy finds himself drawn into the center of a dark project.
Limbo
Limbo is a black and white puzzle-platforming adventure that puts players in the role of a young boy traveling through a hostile world in an attempt to discover the fate of his sister.
This Is A Pre-Owned Game. Games include game, cover art, and case. Game data from previous use may be present, but can be overwritten or deleted. Bonus downloadable or promotional content may have already been redeemed. Cleaning and repair was done as required.
---
We Also Recommend