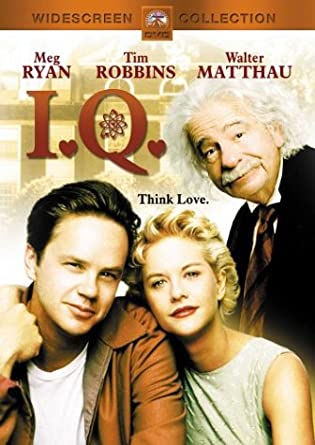 I.Q.
DVD
Format: Pre-Owned DVD
A mechanic romances the mathematician niece of physicist Albert Einstein, with help from him and his friends.
DVDs & Blu-ray include disc, cover art, and case. Bonus downloadable or promotional content may have already been redeemed. Promotional items (3-D glasses, figurines, t-shirts, posters, jewelry, books or other non-media items) may not be included. Cleaning and repair was done as required.
---
We Also Recommend