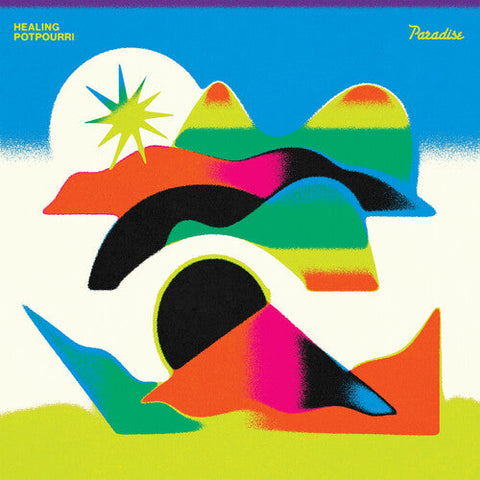 Healing Potpourri
Paradise (Yellow)
Release Date: 08/05/2022

Format: LP
Label: Run For Cover
Release type: Yellow Vinyl Colored LP Pressing.
Led by vocalist/multi-instrumentalist Simi Sohota, Healing Potpourri specialize in effervescent guitar pop that incorporates elements of '70s soft rock, chamber pop, lounge, and more, to create songs that are all but guaranteed to leave the listener in a better mood. But on the San Francisco-based band's sophomore LP, Paradise, the group offers more than just sonic escapism. Written and recorded over the past two tumultuous years, Paradise finds Sohota and company processing the often overwhelming deluge of stress, frustration, and despair that's become a part of modern life-but rather than be completely deflated, the band have created some of their most vibrant and instantly appealing music to date. The result is eleven hopeful songs that seek to imagine a better world and strive to make it a reality, while still taking the time to appreciate the moments of brightness that can shine through in hard times.
Truly Good
Wind
Free
What Do I Do Now?
Sticky
Paradise
Terry
Last Place
Fireworks
Here
Something New
---
We Also Recommend