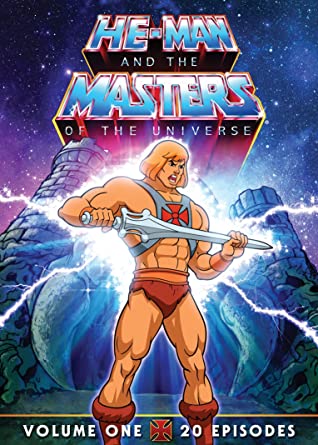 He-Man and the Masters of the Universe, Vol. 1
DVD
Format: Pre-Owned DVD
Join forces with He-Man and the powerful Masters of the Universe and go up against the evil forces of Skeletor to save the planet Eternia and to protect the secrets of Castle Grayskull. To stop Skeletor s evil plot to conquer the universe, He-Man, under the guidance of the mystical Sorceress, must use his superhuman power to wage an epic battle against the evil warlord and his army of henchman.

Explore Prince Adam's formative years as the warrior He-Man and his earliest entanglements with the evil Skeletor, who's determined to destroy Eternia and take over the planet in these first 20 adventurous episodes. Since he's only recently discovered his new abilities, Prince Adam is still learning how to use them. But with help from the Masters of the Universe, he'll harness the power to protect Castle Grayskull.
DVDs & Blu-ray include disc, cover art, and case. Bonus downloadable or promotional content may have already been redeemed. Promotional items (3-D glasses, figurines, t-shirts, posters, jewelry, books or other non-media items) may not be included. Cleaning and repair was done as required.
---
We Also Recommend