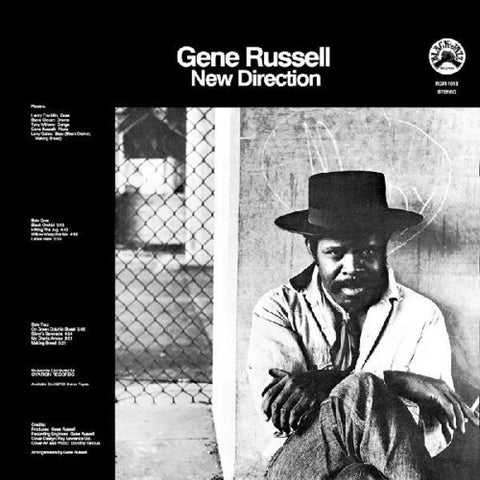 Gene Russell
New Direction
Release Date: 06/11/2021
Format: LP
Label: Real Gone Music
Release type: Vinyl LP Pressing. 
Vinyl LP pressing. The first album released by the most sought-after label, bar none, among jazz collectors! And since keyboardist Gene Russell was at the artistic helm of Black Jazz, it was only natural that the label's debut record featured Russell himself, with the fitting title New Direction. Oft-bootlegged, with original copies commanding princely sums, New Direction, while a fairly straight-ahead piano trio outing, sets the tone for the entire label with it's modal and soul jazz flourishes, and features such sidemen as double bassist Henry 'The Skipper' Franklin and drummer Steve Clover. Real Gone's reissue includes the distinctive original Black Jazz album art along with new liner notes by Pat Thomas, the author of Listen Whitey! The Sounds of Black Power 1965-1975. Remastered by Mike Milchner at Sonic Vision... a lost jazz classic sounding better than ever!
Black Orchid
Hitting the Jug
Willow Weep for Me
Listen Here
On Green Dolphin Street
Silver's Serenade
My Cherie Amour
Making Bread
---
We Also Recommend