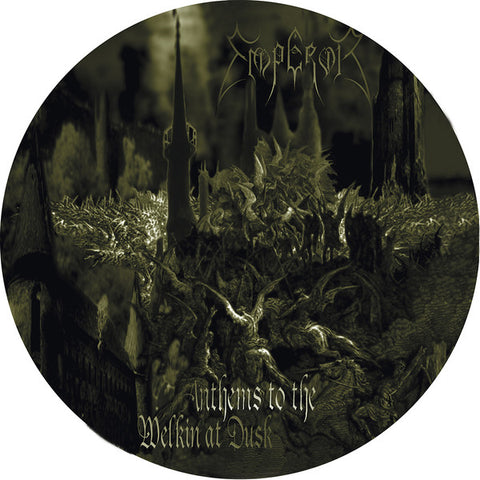 Emperor
Anthems To The Welkin At Dusk (Picture)
Release Date: 07/28/2023
Format: LP
Label: Candlelight
Release type: Picture Disc Vinyl LP Pressing.
Eventually there comes a time when the hype about a band becomes superfluous, and their status alone speaks volumes. Such is the case with Emperor, the black metal gods hailing from Telemark, Norway. Emperor has become known as one of the originators of symphonic Black Metal that Norway is internationally renowned for. Anthems To The Welkin At Dusk has been re-mastered by Turan Audio with full guidance from the band. The album has also been recut on half speed masters at the famous Abbey Road studios, with all vinyl artwork being carefully restored to create this beautiful Picture Disc vinyl re-issue.
Al Svartr (The Oath)
Ye Entrancemperium
Thus Spake the Nightspirit
Ensorcelled By Khaos
The Loss and the Curse of Reverence
The Acclamation of Bonds
With Strength I Burn
The Wanderer
---
We Also Recommend