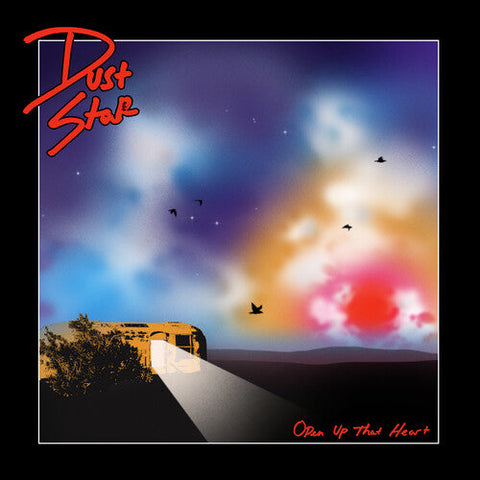 Dust Star
Open Up That Heart (Lemon)
Release Date: 08/05/2022

Format: LP
Label: Run For Cover
Release type: Lemon Yellow Colored Vinyl LP Pressing.
Dust Star is the new power-pop project from songwriters Cameron Wisch and Justin Jergens, set to release their debut LP "Open Up that Heart" this summer on Lame-O Records. Fans of Wisch's previous band Cende and Jergens' cult-classic group SIRS will find that these thirteen new songs raise the bar for concise and pristine pop songwriting with a gritty edge. 

Nothing in My Head
Open Up That Heart
Work It Out
Back to the Start
Can't Stop Thinkin' of You
Too Late
Feel It Without Trying
I'm Waiting for You
Turn Up the Heat
Get a Grip
Miles Away
Ash
March
---
We Also Recommend