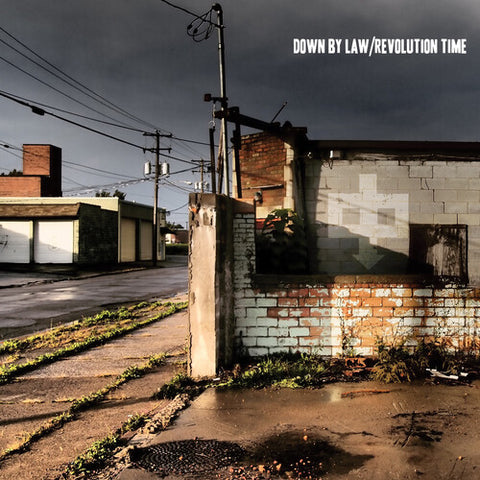 Down By Law
Revolution Time
Release Date: 10/09/2020
Format: LP
Label: Kung Fu Records
Release type: Clear Vinyl LP Pressing. 
Veteran punk outfit, Down by Law, prove they still have the fire and power to spark a revolution on this timely compilation!

Inclues all tracks from the original Revolution Time 7-track EP as well as tracks from rare split singles plus acoustic cover versions of Elvis Costello, Thin Lizzy and Sitff Little Fingers! Available on CD as well as CRYSTAL CLEAR vinyl!
1 New Autonomy
2 Paper Cowboys
3 Rebel Conformist
4 The Future Is Cancelled
5 Radio Silence
6 New Horizon
7 Midnight Fighters
8 Slings and Arrows
9 Street Survivors
10 Dysfunctional
11 Agents of Sin
12 (What's So Funny 'Bout) Peace, Love & Understanding
13 Whiskey in the Jar
14 Gotta Gettaway
---
We Also Recommend