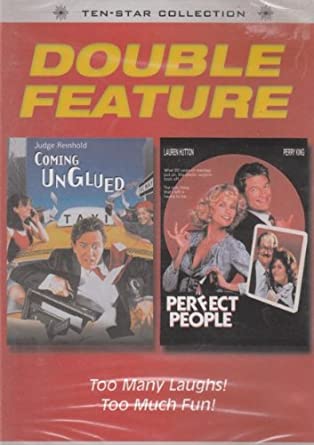 Coming Unglued / Perfect People
DVD
Format: Pre-Owned DVD
Coming Unglued - Whan a man (Judge Reinhold) goes for an interview for a major new job, his kids mistake the move as a decision that their parents are splitting up. The two kids then set out to make sure that Dad doesn't get the job.
Perfect People - After many years of marriage Ken and Barbara decide to change their way of living radically. In order to become more attractive they submit themselves not only under modern diets and physical education but also try plastic surgery.
DVDs & Blu-ray include disc, cover art, and case. Bonus downloadable or promotional content may have already been redeemed. Promotional items (3-D glasses, figurines, t-shirts, posters, jewelry, books or other non-media items) may not be included. Cleaning and repair was done as required.
---
We Also Recommend