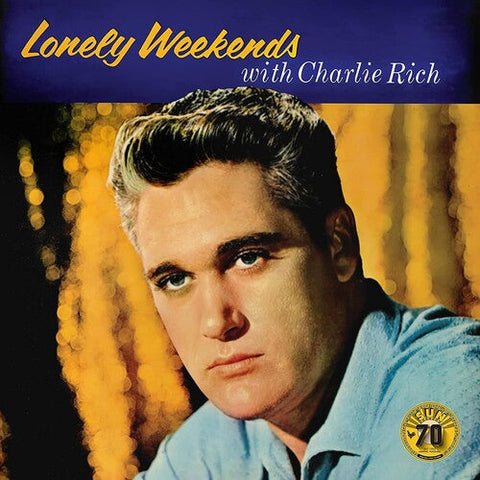 Charlie Rich
Lonely Weekends
Release Date: 09/30/2022
Format: LP
Label: Sun Records
Release type: Vinyl LP Pressing. 
Lonely Weekends is the 1960 debut record from country music's legendary performer Charlie Rich, showcasing his rock n' roll roots. Long before Rich was known as the Silver Fox, he arrived in Memphis (from his native Arkansas) to blend blues and R&B sensibilities as a piano session musician. Enjoy remastered classics like the title track, "Stay," "Breakup," and more, recorded during the Big Bang of rock n' roll.
---
We Also Recommend