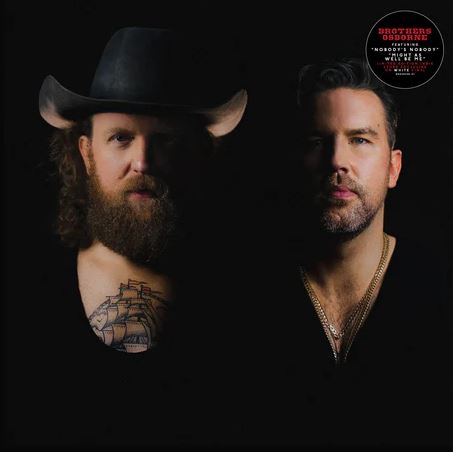 Brothers Osborne
Brothers Osborne (Indie Exclusive White)
Release Date: 09/15/2023
Format: LP
Label: EMI Nashville
Release type: Indie Exclusive White Colored Vinyl LP Pressing. 
Current CMA and ACM Duo Of The Year, Brothers Osborne will release their 4th studio album on September 15, 2023. This Grammy-winning duo's new album features 11 new tracks including the current Top 20 hit, "Nobody's Nobody." John Osborne of the band shared, "As musicians, we're constantly evolving and pushing ourselves to new heights. With our fourth album, we've teamed up with a new producer, Mike Elizondo, and embraced his approach to our sound and story. Our expectations were already high and he absolutely shattered them. It's exciting to see where this journey will take us and we can't wait to share this sound with everyone. Life and art are about growth and taking risks, and we're ready to take on the challenge."

Who Says You Can't Have Everything
Nobody's Nobody
Might As Well Be Me
Sun Ain't Even Gone Down Yet
Goodbye's Kickin' in
Love You Too
New Bad Habit
We Ain't Good at Breaking Up
Back Home
Ain't Nobody Got Time for That
Rollercoaster (Forever and a Day)
---
We Also Recommend