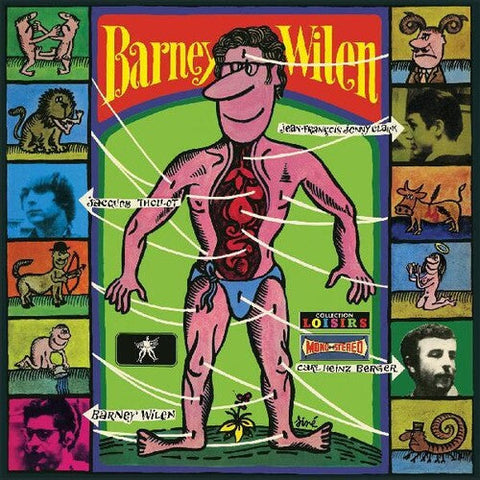 Barney Wilen
Zodiac
Release Date: 06/10/2022
Format: LP
Label: We Are Busy Bodies
Release type: Vinyl LP Pressing.
We Are Busy Bodies is proud to announce the first official reissue of 'Zodiac' by brilliant French tenor saxophonist, Barney Wilen.

Originally released on the Disques Vogue label in 1966, the album has been restored and remastered from Barney Wilen's personal copy of the album.

The album was recorded a few years after performing on albums and European tours with Art Blakey's Jazz Messengers and Miles Davis.

The album is an exploration of free jazz, dedicated to the signs of the zodiac.

Wilen and his friend, photographer Jean Larivière worked together to create the photos and artwork for his album, Zodiac. The intention at the time was to also create a film with a storyline and characters developed by Jean. Unfortunately, the concept was never fully realized at the time,. Sketches, photos and further context are included in the accompanying album insert.
Poissons 3:01
Verseau 5:07
Capricorne 2:04
Sagittaire 3:07
Scorpion 3:06
Balance 2:04
Vierge 2:04
Lion 5:03
Cancer 4:02
Gémeaux 3:58
Taureau 4:02
Bélier 3:08
---
We Also Recommend