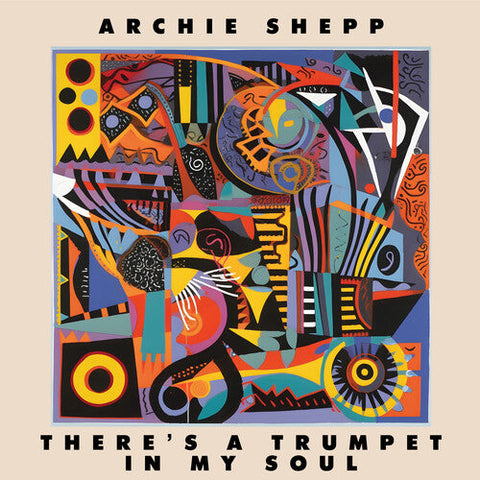 Archie Shepp
There's a Trumpet in My Soul
Release Date: 06/30/2023
Format: LP
Label: Org Music
Release type: Vinyl LP Pressing.
There's A Trumpet In My Soul is the 1975 album from avant-garde tenor saxophonist Archie Shepp, recorded in April of the same year at Sound Ideas Studio in New York City. The record is comprised of two three-part suites and the 10 minute "Down In Brazil," among which are two vocal parts and a poem recitation. The outing finds Shepp, then in his musical prime, backed by a stellar group of players that grows to 13 pieces at times. This crew includes Ray Draper (tuba), Charles Greenlee (trombone) Dave Burrell (piano), and Jimmy Garrison (bass), among others. For the first time since 1979, the record is being reissued on vinyl. This latest addition to Org Music's Freedom Records reissue series was mastered for vinyl by Dave Gardner and pressed on audiophile-grade vinyl at Pallas Group in Germany.
There's a Trumpet in My Soul
Samba Da Rua
Zaid (Part One)
Down in Brazil
Zaid (Part Two)
It Is the Year of the Rabbit
Zaid (Part Three)
---
We Also Recommend