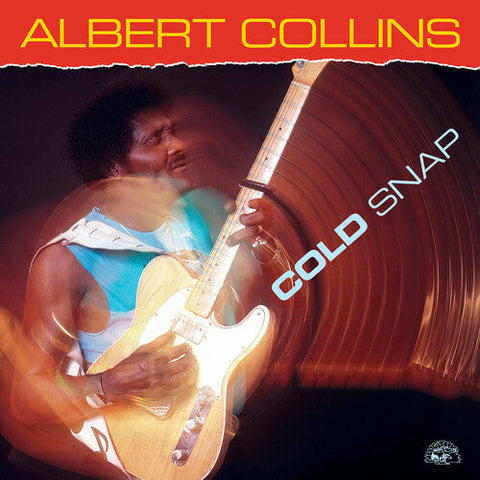 Albert Collins
Cold Snap (140 Gram)
Release Date: 08/05/2022

Format: LP
Label: Alligator Records
Release type: 140 Gram Vinyl LP Pressing.
Vinyl LP pressing. Classic Alligator title on vinyl for the first time in 30 years! Grammy-nominated album features some of Albert's most popular tracks like "I Ain't Drunk," "Lights Are On But Nobody's Home" and "Too Many Dirty Dishes." The Master of the Telecaster's last Alligator release, and his favorite, finds him backed by a hand-picked all-star band featuring organist Jimmy McGriff and guitarist Mel Brown, plus the Uptown Horns. All tracks remastered.
Cash Talkin' (The Workingman's Blues)
Bending Like a Willow Tree
A Good Fool Is Hard to Find
Lights Are on But Nobody's Home
I Ain't Drunk
Hooked on You
Too Many Dirty Dishes
Snatchin' It Back
Fake I.D
---
We Also Recommend