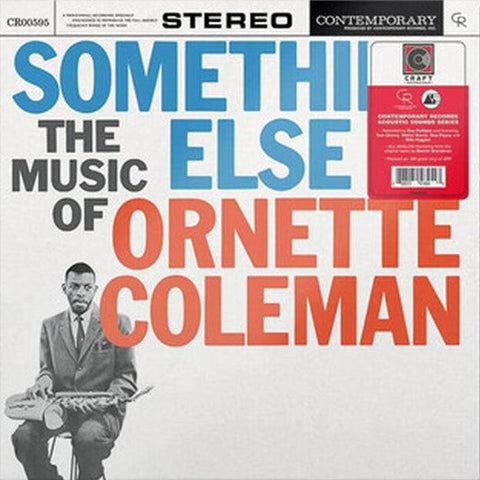 Ornette Coleman
Something Else!!!!
Release Date: 07/21/2023
Format: LP
Label: Blue Note Records
Release type: 180 Gram Vinyl LP Pressing
Originally released in 1958 and recorded by legendary engineer Roy DuNann, Ornette Coleman's debut album Something Else!!!! introduced the world to his innovative style and features his band of Don Cherry, Walter Norris, Don Payne and Billy Higgins. Contemporary Records Acoustic Sounds Series features all-analog mastering from the original tapes by Bernie Grundman and is pressed on 180-gram vinyl in a tip-on jacket at QRP.

Something Else!!!! : Invisible
Something Else!!!! : The Blessing
Something Else!!!! : Jayne
Something Else!!!! : Chippie
Something Else!!!! : The Disguise
Something Else!!!! : Angel Voice
Something Else!!!! : Alpha
Something Else!!!! : When Will the Blues Leave?
Something Else!!!! : The Sphinx
---
We Also Recommend