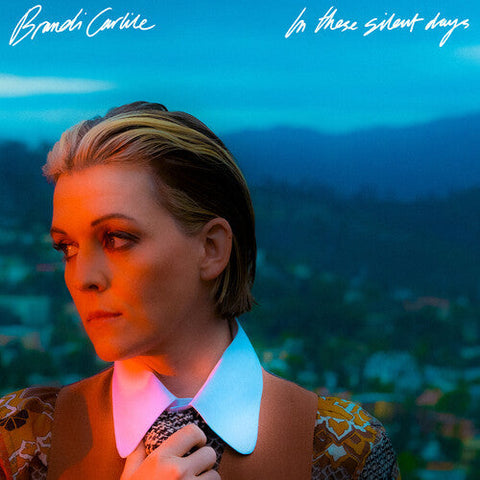 Brandi Carlile
In These Silent Days (Indie Exclusive Gold)
Release Date: 10/01/2021

Format: LP
Label: Low Country Sound
Release type: Indie Exclusive Gold Colored Vinyl LP Pressing
Brandi Carlile's follow-up to her 2018 Grammy-winning album, By The Way, I Forgive You, was recorded at RCA Studio A in Nashville with producers Dave Cobb and Shooter Jennings. The new album's lead single, "Right On Time", features a music video directed by Courteney Cox.
In an interview with Variety, Carlile said of the record: "...many things exist within (the album): big, operatic moments, drama, glamorousness - but also crackly voiced, rustic stuff, too. It can get into Seattle grunge territory, and go into Roy Orbison and Freddie [Mercury], and it just feels like a culmination of a lot of the things that make me who I am."
Carlile's previous album, By The Way, I Forgive You, earned her six Grammy nominations and won for Best Americana Album, Best American Roots Song ("The Joke") and Best American Roots Performance ("The Joke").
Right On Time
You And Me On The Rock
This Time Tomorrow
Broken Horses
Letter To The Past
Mama Werewolf
When You're Wrong
Stay Gentle
Sinners, Saints And Fools
Throwing Good After Bad
---
We Also Recommend