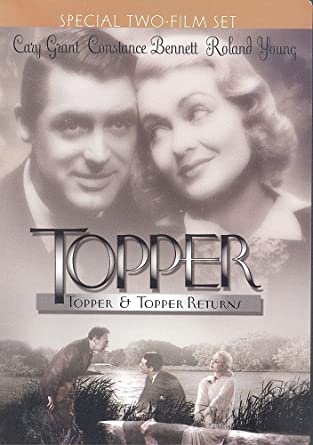 Topper / Topper Returns ( Double Feature)
DVD
Format: Pre-Owned DVD
Topper - A fun-loving couple, finding that they died and are now ghosts, decide to shake up the stuffy lifestyle of a friend of theirs.
Topper Returns  - A fun-loving young woman is murdered after trading bedrooms with her wealthy friend. Her ghost seeks aid from Topper to find the murderer.
DVDs & Blu-ray include disc, cover art, and case. Bonus downloadable or promotional content may have already been redeemed. Promotional items (3-D glasses, figurines, t-shirts, posters, jewelry, books or other non-media items) may not be included. Cleaning and repair was done as required.
---
We Also Recommend