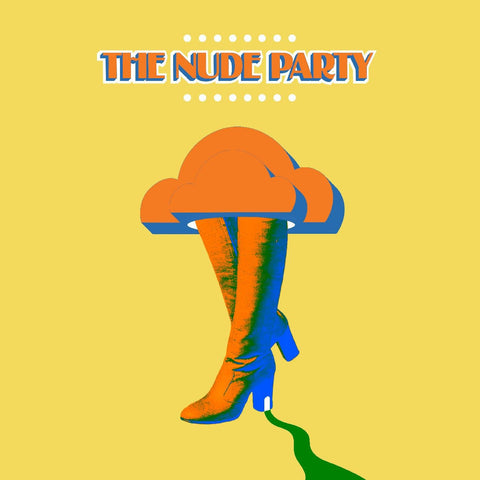 The Nude Party
The Nude Party (Indie Exclusive Opaque Yellow)
Release Date: 11/19/2021

Format: LP
Label: New West Records
Release type: Indie Exclusive Opaque Yellow Vinyl LP Pressing.
The Nude Party – one of 2018's most groovy and dynamic rock records is produced by Oakley Munson of The Black Lips and recorded in Woodstock, NY at Dreamland Recording Studios, the circa-1896 former St. John's Church. Now reissued on limited edition yellow vinyl. The self titled album finds that formidable music machine cranked all the way to cosmic. Maybe it's the electric waters of Lake Norman, NC where the band spent a primordial summer, or the upstate New York vibes that have beckoned American spiritualists and storytellers for a dozen generations, but something gives these cats a glow. At very least the numerology scans. Even when heartbreak crashes the party, like on the hilarious "Records," the buoyancy of the band's demeanor negates in the inevitable bummer. From the self-aware irreverence of "Chevrolet Van" to the apocalyptic resignation of "War Is Coming," The Nude Party surfs heavy wavelengths with elegance and grace.
Water on Mars
Feels Alright
Chevrolet Van
Paper Trail (Money)
War Is Coming
Records
Live Like Me
Gringo Che
Wild Coyote
Astral Man
Charlie's Sheep
---
We Also Recommend