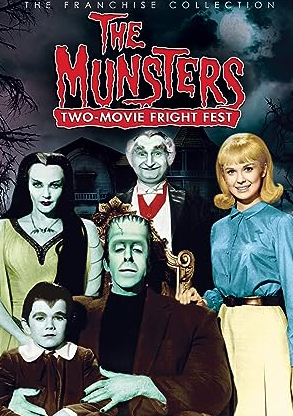 The Munsters: Two-Movie Fright Fest (Munster, Go Home! & The Munsters' Revenge)
DVD
Format: Pre-Owned DVD
Munster, Go Home! - Herman, Lily, Grandpa, and their ghoulish clan relocate overseas when Herman inherits his uncle's English estate. However, they discover a group of criminals is occupying their new home.
The Munsters' Revenge - Mad Dr. Diablo (Sid Caesar) sends robot doubles of Herman (Fred Gwynne) and Grandpa Munster to steal art.
DVDs & Blu-ray include disc, cover art, and case. Bonus downloadable or promotional content may have already been redeemed. Promotional items (3-D glasses, figurines, t-shirts, posters, jewelry, books or other non-media items) may not be included. Cleaning and repair was done as required.
---
We Also Recommend