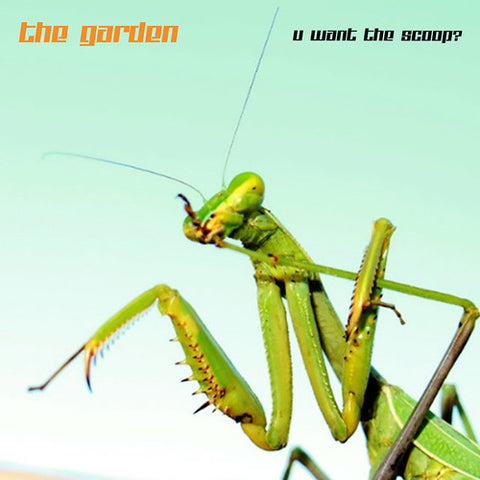 The Garden
U Want The Scoop?
Release Date: 05/12/2017
Format: LP
Label: Epitaph
Release type: Vinyl LP Pressing
The Garden is a constantly evolving, conceptual punk band based in Orange County, California. Established in 2011 by twin brothers Wyatt and Fletcher Shears, they defy genre and categorization, so much so, that they created their own term Vada-Vada* to define their sound and escape being pigeonholed. Vada-Vada: an idea that represents pure creative expression, that disregards all previously made genres and ideals. The Garden's shows are experiential and powerful, representing a youthful scene. Arresting a sense of urgency, they throw you heavily into their parallel world of Vada-Vada. The duo seduce their audience onto a carnival ride of sound and movement that stops as abruptly as it starts; it's just a close approximation of The Garden experience.

1 Clay
2 Make Yer Mark
3 Have a Good Day Sir
4 All Access
5 U Want the Scoop?
---
We Also Recommend