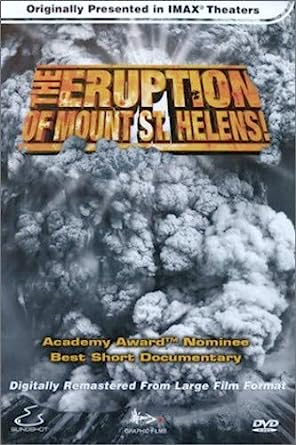 The Eruption of Mount St. Helens!
DVD
Format: Pre-Owned DVD
This program chronicles the cataclysmic events during one of America's most famous natural disasters that began on May 18, 1980. This film includes footage from the rescue helicopters that combed the area looking for survivors, and captures scenes that reveal an unearthly landscape. As the film revisits the area a decade later, we explore the power of nature to destroy and to heal in a cycle of destruction and creation that constantly changes the world in which we live. IMAX.
DVDs & Blu-ray include disc, cover art, and case. Bonus downloadable or promotional content may have already been redeemed. Promotional items (3-D glasses, figurines, t-shirts, posters, jewelry, books or other non-media items) may not be included. Cleaning and repair was done as required.
---
We Also Recommend