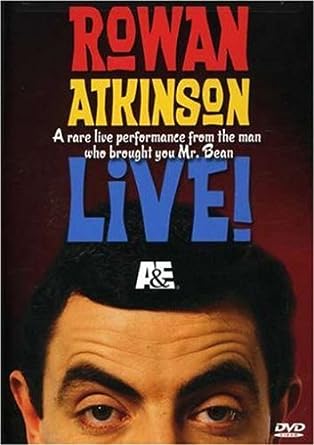 Rowan Atkinson Live!
DVD
Format: Pre-Owned DVD
Rowan Atkinson and Angus Deayton in Boston doing a live performance of the same styles of humor we've seen in Mr. Bean and Blackadder. Included are lessons on Shakespearean acting, a school headmaster meeting with the father of a boy he's beaten to death, and tips for having a successful date.
DVDs & Blu-ray include disc, cover art, and case. Bonus downloadable or promotional content may have already been redeemed. Promotional items (3-D glasses, figurines, t-shirts, posters, jewelry, books or other non-media items) may not be included. Cleaning and repair was done as required.
---
We Also Recommend