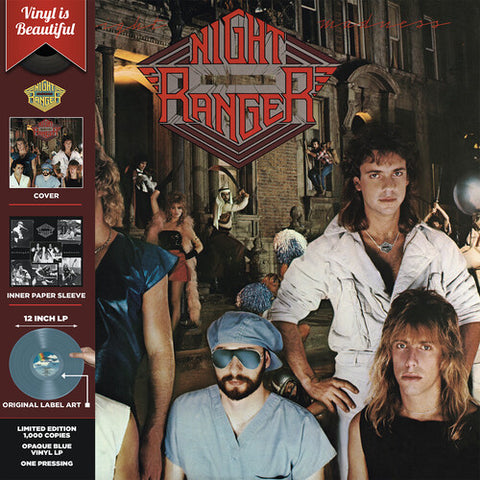 Night Ranger
Midnight Madness (Opaque Light Blue)
Release Date: 01/29/2021
Format: LP
Label: MCA Records – MCA-5456, UMG Recordings, Inc. – 783 270
Release type: Light Blue Opaque Colored Vinyl LP Pressing,
This deluxe package includes an OBI strip, single album jacket with one pocket, printed inner sleeve, and original record labels. Midnight Madness is the second studio album by rock band Night Ranger. The album produced three charting singles and contains the band's best known hit, "Sister Christian." It remains their highest selling album at over a million copies sold in the US.
1 (You Can Still) Rock in America
2 Rumours in the Air
3 Why Does Love Have to Change
4 Sister Christian
5 Touch of Madness
6 Passion Play
7 When You Close Your Eyes
8 Chippin' Away
9 Let Him Run

---
We Also Recommend