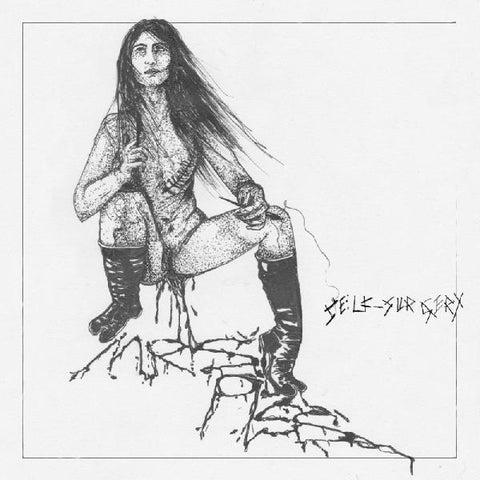 Mrs. Piss
Self-Surgery (Indie Exclusive)
Release Date: 10/09/2020
Format: LP
Label: Sargent House
Release type: Indie Exclusive Red And Black Vinyl LP Pressing.
Mrs. Piss is a new collaboration between Chelsea Wolfe and Jess Gowrie . Drawing on their collective rock, metal, and industrial influences, the project began while the two were touring around together during Wolfe's Hiss Spun album in 2017. The result is their debut album Self-Surgery, which was recorded at The Dock Studio in Sacramento, CA and in Wolfe's home studio, The Canyon. These songs feel more urgent and visceral than anything either of them has created before: heaviness spurred on by punk spirit.

1. To Crawl Inside
2. Downer Surrounded by Uppers
3. Knelt
4. Nobody Wants to Party With Us
5. M.B.O.T.W.O.
6. You Took Everything
7. Self-Surgery
8. Mrs. Piss
---
We Also Recommend