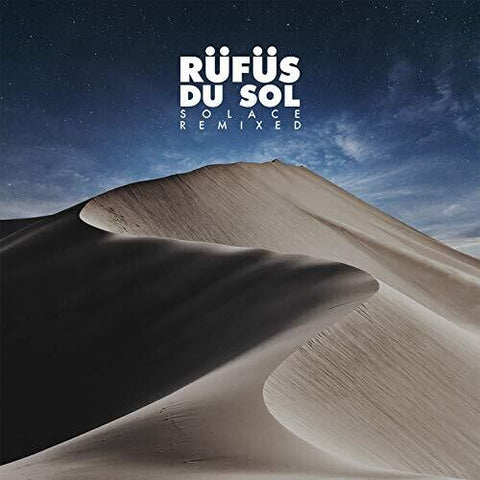 Rufus Du Sol
Solace Remixed
Format: 2 X LP
Label: Warner Records
Release type: Vinyl LP Pressing.
Double vinyl LP pressing. Solace Remixed is the first remix album by Australian alternative dance group, Rüfüs Du Sol. The collection features a sonically diverse reworking of the tracks from Rüfüs Du Sol's third studio album, Solace. When asked what inspired the album, the band said "We've always loved people being able to put their own spin on our music in a new context. It felt like at this point we were able to get in touch with some of the artists we admire and it seemed like an opportunity not to be missed. It allowed some more dance-orientated artists to create special moments for dance floors around the world."

Treat You Better (Cassian Remix) 4:50
Eyes (Rüfüs Du Sol Vip Edit) 8:19
New Sky (Audiofly Remix) 10:57
Lost in My Mind (Icarus Remix) 5:35
No Place (Eelke Kleijn Remix) 7:56
All I've Got (Mathame Remix) 7:30
Underwater (Adam Port Remix) 6:39
Solace (Lastlings Remix) 5:54
Another Life (Hot Since 82 Remix) 5:53
Underwater (Willaris. K Remix) 9:07
Underwater (Yotto's Dawn Remix) 5:38
No Place (Will Clarke Remix) 5:58
---
We Also Recommend