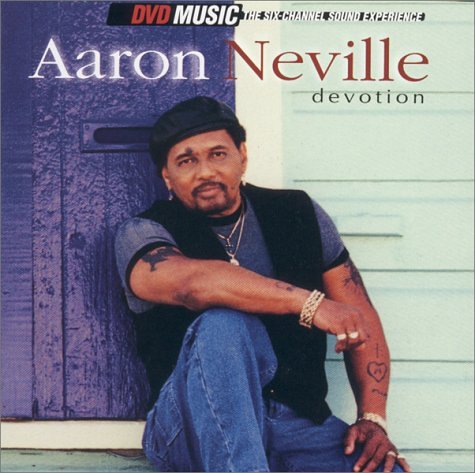 Aaron Neville: Devotion
DVD
The Grammy Award Winning voice of Aaron Neville is one of the most recognizable in popular music. He has performed for presidents and royalty, as well as the disadvantaged and prison inmates. His talent has transcended musical genres and trends. Aaron Neville is an American musical icon. Devotion, Aaron Neville's latest recording, is a collection of material that is very personal to the artist. A spiritual rather than a religious album, Devotion brings together popular songs like "Morning Has Broken", "Bridge Over Troubled Water" and "Let It Be" with gospel greats "Mary Don't You Weep" and Banks Of the River Jordan" that have always been favorites of Aaron.
With Devotion, listeners will be able to hear that unmistakable Aaron Neville voice as if they were in the studio with him while he made the record. This 24 bit/96khz, six channel surround disc brings amazing clarity to every note of the recordings. Additionally, the disc includes a very special video section that includes interviews with Aaron and many of the people who have been instrumental in his life. There is also footage of Aaron performing songs from this album live at Angola Penitentiary.
1. Morning Has Broken
2. Mary Don't You Weep
3. By Heart, By Soul (Guest vocals by Avalon)
4. Bridge Over Troubled Water
5. Singing You a Prayer (Duet with Ivan Neville)
6. Jesus Loves Me
7. Let It Be
8. What Would Jesus Do?
9. Banks Of the River Jordan
10. Were You There?
11. Any Day Now
12. Jesus Is A Friend Of Mine
13. I SHall Be Released
DVDs & Blu-ray include disc, cover art, and case. Bonus downloadable or promotional content may have already been redeemed. Promotional items (3-D glasses, figurines, t-shirts, posters, jewelry, books or other non-media items) may not be included. Cleaning and repair was done as required.
---
We Also Recommend