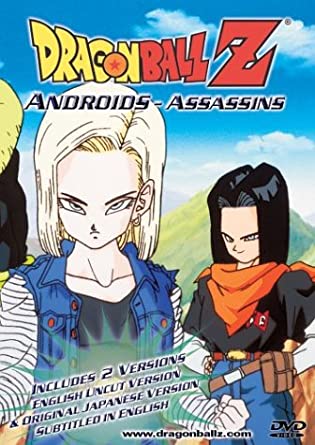 Dragon Ball Z - Androids - Assassins
DVD
Format: Pre-Owned DVD
Nightmare Comes True - The race is on, as the Z-Fighters engage in a frantic search for Dr. Gero's hidden laboratory! But rather than stop the androids before they're activated. Vegeta wants a challenge! And against Trunks' sage advice, he bent on fighting the androids alone! Can Trunks dissuade Vegeta's suicidal course of action?

Goku's Assassin - The demented Dr. Gero escapes to his mountain hideout and brings his killer androids to life. Without the help of Goku, who's bedridden with a deadly disease, all hope seems lost. It looks like Dr. Gero will finally get his revenge against Goku. But wait! His evil creations have a vendetta of their own!

Deadly Beauty - Vegeta faces off with Android 18 for a showdown on the highway. Even though Trunks and the others are there to help, the Saiyan prince insists on battling his opponent single-handedly! Will Vegeta's overconfidence against this android of unlimited power be his undoing?

DVDs & Blu-ray include disc, cover art, and case. Bonus downloadable or promotional content may have already been redeemed. Promotional items (3-D glasses, figurines, t-shirts, posters, jewelry, books or other non-media items) may not be included. Cleaning and repair was done as required.
---
We Also Recommend