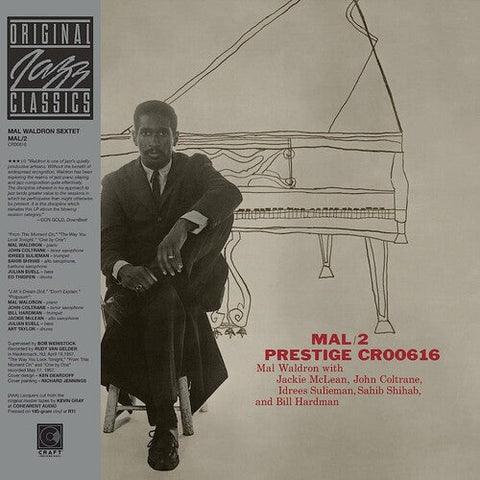 Mal Waldron Sextet
Mal/2 (Original Jazz Classics Series)
Release Date: 07/28/2023
Format: LP
Label: Craft Recordings
Release type: 180 Gram Vinyl LP Pressing.
Mal Waldron's album Mal/2, originally released in 1957, features some of jazz music's biggest names. Joining Mal Waldron (piano) are John Coltrane (tenor sax), Idrees Sulieman (trumpet) and Ed Thigpen (drums) amongst others. Mastered by Kevin Gray at Cohearent Audio.
From This Moment On
J.M.'s Dream Doll
The Way You Look Tonight
One By One
Don't Explain
Potpourri
---
We Also Recommend