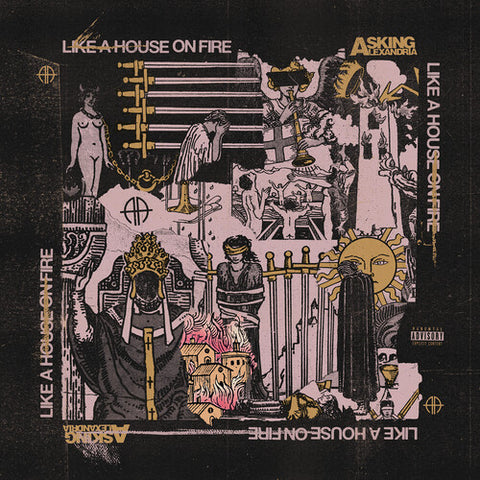 Asking Alexandria
Like A House On Fire (Indie Exclusive Opaque Pink)
Release Date: 06/26/2020
Format: 2 X LP
Label: Sumerian Records
Release type: Indie Exclusive Opaque Pink Colored Double Vinyl LP Pressing. 
Like a House on Fire is the sixth studio album by British rock band Asking Alexandria. The album was produced by Matt Good. Like a House on Fire shows the group's continuity of a more straight forward and melodic hard rock sound, as established on their previous self-titled fifth album, while also shifting into different genres.
House On Fire 3:34

They Don't Want What We Want (And They Don't Care) 3:15

Down To Hell 3:16

Antisocialist 3:36

I Don't Need You 3:43

All Due Respect 3:55

Take Some Time 3:25

One Turns To None 3:04

It's Not Me (It's You) 2:56

Here's To Starting Over 3:17

What's Gonna Be 3:25

Give You Up 3:33

In My Blood 3:31

The Violence 3:28

Lorazepam 4:03
---
We Also Recommend